What is a DSLR camera? Ultimate beginner guide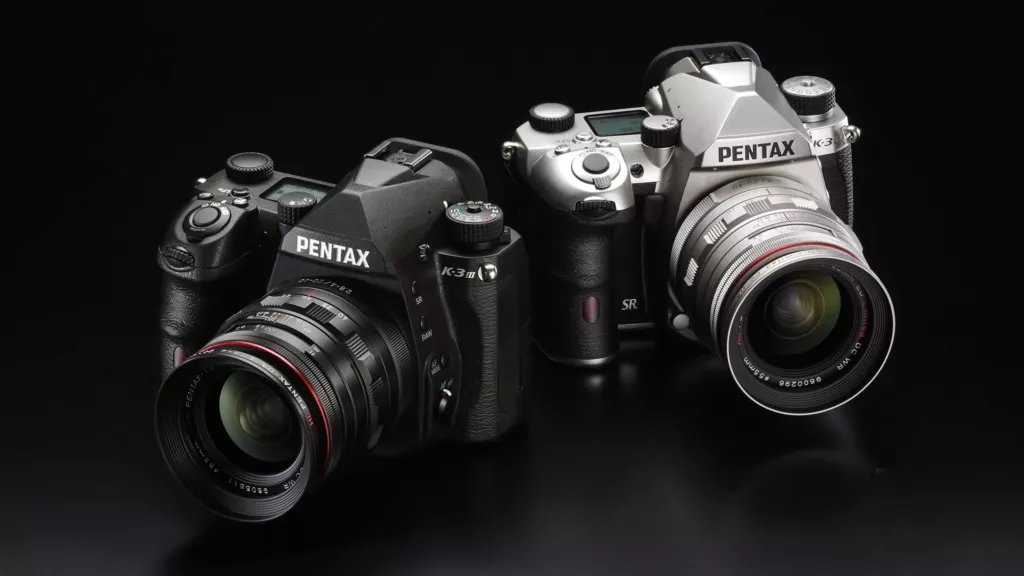 A DSLR (digital single lens reflex) or SLR camera is a photo camera in which the light enters through the lens and is reflected to the viewfinder via a mirror. This way, you see through the viewfinder an exact representation of what the lens sees. You have an analog display, so you won't see a difference if you adjust the settings on the camera, as is the case with digital viewfinders.
What is an SLR camera?
SLR stands for Single Lens Reflex. These are analog SLR cameras that work with a film roll. This SLR was invented in 1861 by Thomas Sutton, a photography writer and camera inventor. Only a few models of Sutton's SLR cameras were made.
The first branded SLR came through Calvin Rae Smith's American brand, Monocular Duplex, in 1884. Soon after, in 1889, Belgian Louis van Neck also released an SLR camera. At the time, the cameras were bulky, large, and heavy and were not that popular at all. They were held at waist level so that the photographer had a good view of the mirror. The photographer had a cloth over him to block outside light.
Where does the name SLR come from?
To understand where SLR comes from, let's take a closer look at the name. 'Single Lens' means that the camera uses one lens. In the past, two lenses were used in a twin-lens system. The photographer had a lens to look through and a lens to take the picture with. So, the photo might have come out differently than how the photographer intended it. This is because the two lenses were next to or above each other. As a result, you just had a different angle of view. You may have experienced this yourself with disposable cameras. They also use two different lenses. You can read more on the history of cameras in our special blog.
Invention of the mirror in the camera (SLR)
Although the first SLR camera was invented as early as 1840, they were not produced on a larger scale until the 1930s. Thanks to the mirror, you can see what you're going to shoot through the viewfinder with a single lens. The light that comes through the lens is reflected to the viewfinder via the mirror. You see exactly what the lens sees, in its purest and most realistic form. The moment you take a picture, the mirror moves up, and the light hits the sensor. Afterward, the photo is printed on the film roll.
When the SLR was invented, everything within the camera was still manual. So, also raising the mirror. The photographer manually determined how long light entered the sensor. Over the years, digital features were gradually added to the cameras. Think of checking and changing settings or autofocus and an automatic shutter.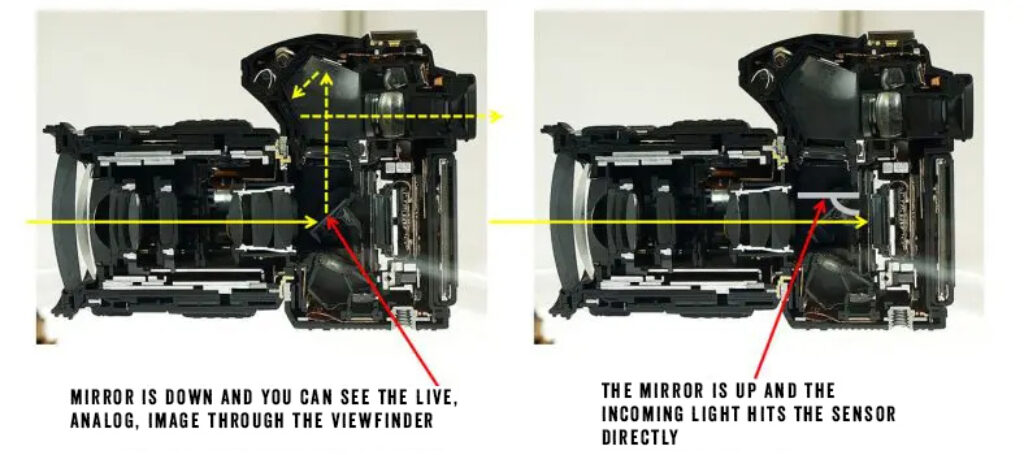 What is a DSLR camera?
A Digital Single Lens Reflex camera is a digital SLR (single reflex camera). The DSLR works exactly like the analog SLR camera, with the main difference being that everything is digital. Instead of a roll of film, you now use a memory card, and you have a digital screen on which you can see the photo. The light passing through the lens is absorbed by the sensor and converted into a digital photo. In addition, with 'live view' you can see directly on your screen how your photo will turn out. This can be useful when playing around with settings.
The difference between an SLR and DSLR camera
Is there a big difference between an SLR and a DSLR? The answer is yes and no. Basically, they are the same kind of SLR cameras, but the SLR is analog and the DSLR is digital. That's what the "D" (digital) in DSLR stands for.
Conclusion: an SLR is an analog SLR and a DSLR is a digital SLR camera, where you can immediately see on your screen through 'live view' how the photo will turn out. A mirrorless camera, on the other hand, differs quite a bit from a DSLR.
DSLRs are dead
It is increasingly said that DSLRs are outdated, and mirrorless cameras are taking over. You can decide for yourself whether this is true or not. The fact is that both cameras have advantages and disadvantages. Both Nikon and Canon released new DSLRs in 2020, so it's clear they think the DSLR hasn't had its day yet.
The pros and cons of mirrorless cameras and DSLRs
DSLR camera pros and cons
+ Optical viewfinder with instant live image and no delay
+ Heavier and therefore better balance and grip
+ Always has a hotshoe connection for accessories
+ Often more user-friendly
+ Longer battery life due to more space for large batteries
x Has physically rotating parts and is sensitive to wear
x Generally bigger
x Heavier and therefore more weight when you are on the road
Mirrorless camera advantages and disadvantages
+ Everything is digital and therefore less susceptible to wear
+ Always immediately see how your photo will turn out through the digital viewfinder and LCD screen
+ In general, the cameras are more compact
+ The bodies are lightweight and easy to carry
+ Are generally better at high-quality filming
+ Lens can be placed closer to the sensor, so that less light information is lost
x Consumes more energy
x Not every camera has a viewfinder
x Faster dust on the sensor
x Some models have less grip and are difficult to balance
x The electronic viewfinder may be slower as the image is digital
x The electronic viewfinder is somewhat smaller and can be difficult to see clearly for people with glasses
When do I buy an DSLR camera?
DSLR cameras are an option if you really want to get serious about photography. You but one if you need a good grip and don't mind that the cameras are a bit heavier. You want to use the bigger knobs to be able to respond quickly to any situation. Furthermore, you also enjoy working with accessories such as flashes or remote controls. There's a DSLR for everyone, whether you're a beginner or a pro. You may be interested in post-processing or printing your photos. SLRs usually offer slightly better options to respond to this.
When do I buy a mirrorless camera?
You want a lighter camera because you are on the road a lot, for example. The menus are more extensive, and you can tune and adjust each setting until you find it perfect. You are also interested in making videos, and you want to be able to manage all settings properly. Maybe you're going to be in dusty or wet environments, and you want the camera to be dust and splash proof. Mirrorless cameras are available for beginners and professionals.
Tip: do you really want to experience the difference between the types and models? Then visit a physical store and play with the cameras.
DSLR camera brands
The best known brands for DSLR cameras are probably Nikon and Canon. But Sony, Pentax, Fujifilm, Olympus and Panasonic have also brought this type of camera on the market. The fact that Nikon and Canon come forward has to do with the fact that they have brought the most DSLRs to the market and are seen as the best brands.

If you currently want to purchase a new or second-hand DSLR camera, we recommend that you opt for a Nikon or Canon. This is because there are more of them made, and you are therefore more likely to find replacement parts if something breaks.
Canon vs Nikon: Which Brand Is Better?
Between 1955 and 1963, Canon marketed their first DSLR cameras under the name 'Canon Flex'. Nikon developed the 'Nikon F' in 1957, with which the two major brands began their competitive battle. It was 1999 when the Nikon D1 digital SLR came out, while Canon released the 30D in the year 2000. Nikon and Canon have always been in a neck-and-neck race, and Canon and Nikon fans alike will have hundreds of reasons why their brand is better. Of course, there have been years when one brand could do a little more than the other, but ultimately, they almost always share first place.

Which brand is better depends on which brand the user prefers. Think of the design, the placement of buttons and how the camera is operated. Of course, it is also important that the user can handle the menu properly. Just like football, many people grow up with a certain brand and stay loyal to that brand for a long time.
What should I pay attention to when buying an SLR camera?
It is important to pay attention to the following elements:
Sensor size (full frame or APS-C)
Resolution
Shutter speed and fps
Video capabilities
Connectivity & Connections
LCD Display
The right lens
Sensor on a DLSR
The size of the sensor is essential because a full-frame sensor is usually pricier than an APS-C sensor. An APS-C sensor is 1.5/6x smaller than a full-frame sensor and therefore captures less light. With an APS-C sensor, you have an automatic zoom of 1.5/6x, which can be quite useful if you photograph wild animals or athletes. If you're going to get started with low-light or astrophotography, a large full-frame sensor is better, as it captures more light.
Megapixels on a DLSR
Megapixels don't matter much when you're using photos for the web. Megapixels only become important if you take RAW photos and want to edit them heavily or print very large. In general, you can more than get by with 24+ megapixels.
Shutter speed on a DLSR
Shutter speed is especially critical when shooting sports and wildlife photography. The faster the shutter speed, the more the photo can be frozen. If you want to take many photos in a row (burst), you also need a fast fps (photo per second). It is good to pay attention to how many photos per second the camera can take, in which format (JPEG or RAW) and how large the buffer is. For example, the camera shoot 15fps JPEGs in a burst with a buffer of 500 photos. After 500 photos have been taken, the camera will stop shooting to process the photos.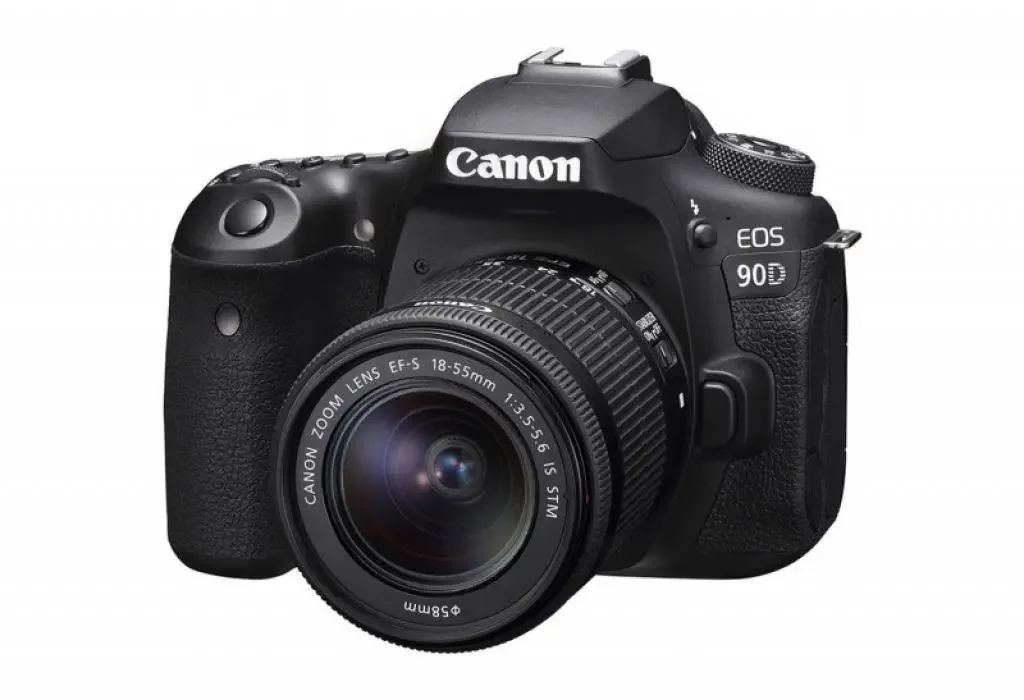 Video capabilities on a DLSR
While these days, we'd recommend using a mirrorless camera for high-quality movie shooting, DSLRs will still work just fine. If you want to make video that is somewhat future-proof, choose a camera that can certainly film 4K. Check the bitrate at which the video is recorded. The higher, the better the quality. It is better to record a Full-HD video at 150Mbps than a 4K video at 50Mbps. Image stabilization is important for shooting video as well. Not many models off in-body stabilization. Therefore, you have to look at good stabilization in lenses.
Connectivity on a DLSR
Some DSLR cameras have Wi-Fi, Bluetooth, GPS or even NFC. Wi-Fi is useful for transferring photos to another device, Bluetooth can also be used for transferring images or controlling the camera remotely. GPS stores various data such as location, time, and altitude in the file of the photo. NFC is the most modern technology, where you can hold the device close to the other to transfer material.
Connections on a DLSR
If you get started with video, it is useful to have both a microphone and a headphone connection on the camera (both 3.5mm). An accessory shoe, which sits on top of the camera, is also important. You put accessories such as an external microphone or flash on it. If you want to broadcast video directly (live), the camera must have a (mini) HDMI connection.
LCD Screen on a DSLR
Many older DSLR cameras have a fixed screen that cannot be rotated or tilted. The more modern DSLRs, such as the Canon 90D, have a touch screen that can be fully unfolded and rotated. This is useful for taking photos from awkward angles or recording yourself. The touch screen is of course useful for scrolling through settings and captured images. The screen can often also be used to determine the focus.
The right lens on a DSLR
When buying a DSLR, always check which lenses fit that camera model. Each camera uses its mount and a limited number of lenses fit on it. Some lenses are specially made for full-frame cameras, and they always fit (with a converter) on an APS-C model. Lenses made for APS-C sensors do not fit on a full-frame model because the opening is much smaller. The prices of the lenses can also vary considerably and add up. Before buying the SLR camera, always check how much extra lenses will cost. It is possible to use, for example, Canon lenses on a Nikon camera. But, you'll be needing a lens converter. You can find these converters quite cheap, but then they won't transmit any information, and you won't be able to adjust aperture through the buttons on the camera. An expensive lens converter is active and lets you change the lens settings through the buttons on the camera body.
What is the best DSLR camera?
The best DSLR camera depends on what kind of photographer you are. For example, you have to make a choice between different types of sensors and the functions that the camera has. Think of the speed of the shutter and the video options.
Where can I buy an DSLR camera?
There are almost no newly produced DSLRs on the market anymore, but many are still new in stock. The best shops to find a DSLR camera are BHPhotoVideo or Amazon. Many of these stores also offer second-hand cameras.
What is Camera Deals Online?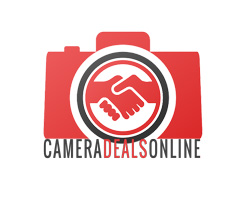 We at Camera Deals Online find the best video and photo camera, lens and drone and online prices for you. With us, you can find camera prices, top-lists and we write reviews and blogs with tips and camera information. In addition, we give you the latest news about cameras, smartphones, camera equipment, film, and the photography field. This way, we help you find and buy the best camera, lens, drone, gimbal and accessories. Our website is 100% independent.
Camera Deals Online exists thanks to you! When you buy a product through one of our links, we receive a small percentage of the total amount. This has no effect on the price of the product. Thank you!
News and recent posts