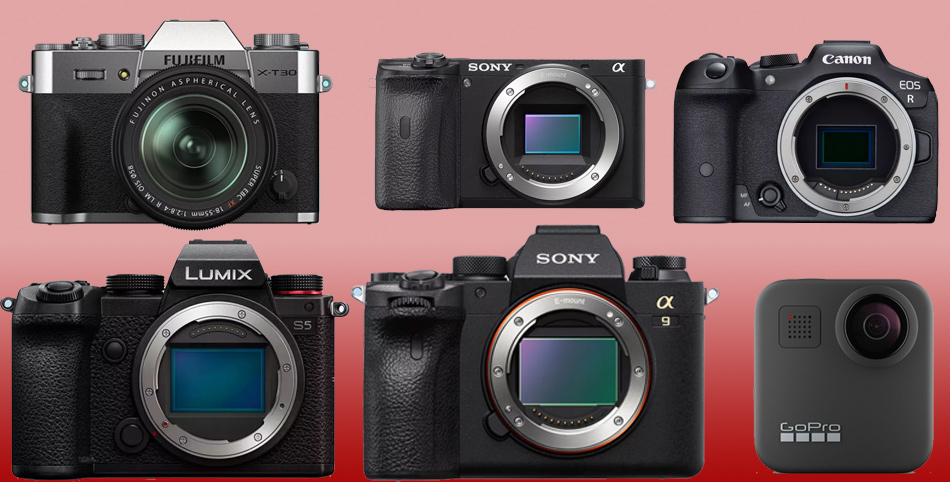 In 2022, we saw a remarkable number of new cameras and 2023 also seems to be a good year for new models. In 2022, we saw Canon EOS-R finally enter the APS-C market with the Canon EOS R7 and EOS R10 and cameras like the Nikon Z9, Fujifilm X-H2 and X-H2S stole the show. We had and are still dealing with a major chip shortage and at the time of writing there are still major Covid problems in China, where many of these chips are made.
Apart from the recession, chip shortage and high prices, we expect camera sales to be good this year. Especially since the big brands are taking over more tricks from smartphones. For established brands, it's more important than ever to innovate and show why mirrorless cameras are a better choice than your smartphone.
Below, we list twelve cameras that will (probably) be released this year and that we can't wait for!
Sony A7000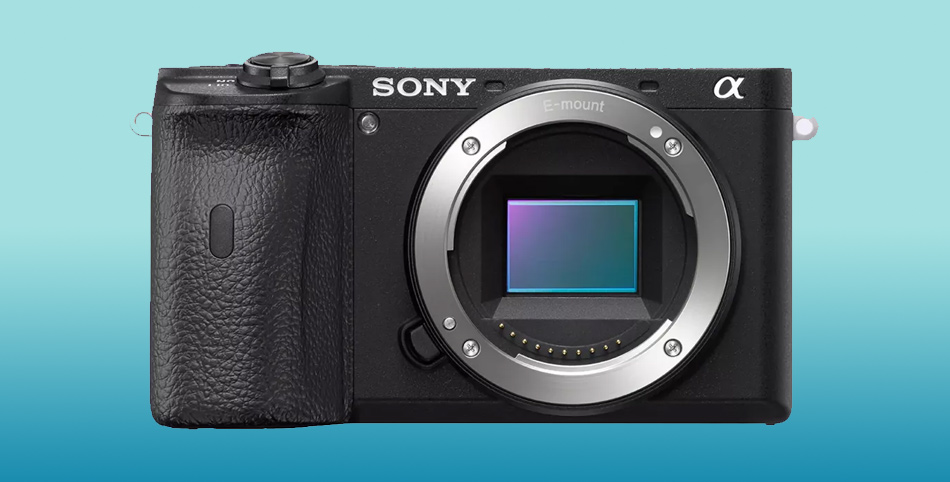 While the Sony A6xxx series still performs well, it is quite dated. Sony seems to have forgotten they also make APS-C cameras, and it appears that they mainly focus on full frame. We have seen a bit of APS-C fun with the Sony ZV-E10 in 2021, but otherwise we have to stick to the older Sony A6400, which is the only one still in production.
We consider it unlikely that Sony will finally come up with the A7000 because it has been a rumor and topic for almost 10 years. When the camera comes, we hope it at least has 4K 60fps film and the menu and screen of the bigger brothers. Of course, it is important that the camera remains affordable and compact. We expect Sony to incorporate their high-quality autofocus into the camera as well.
DJI Air 3 Drone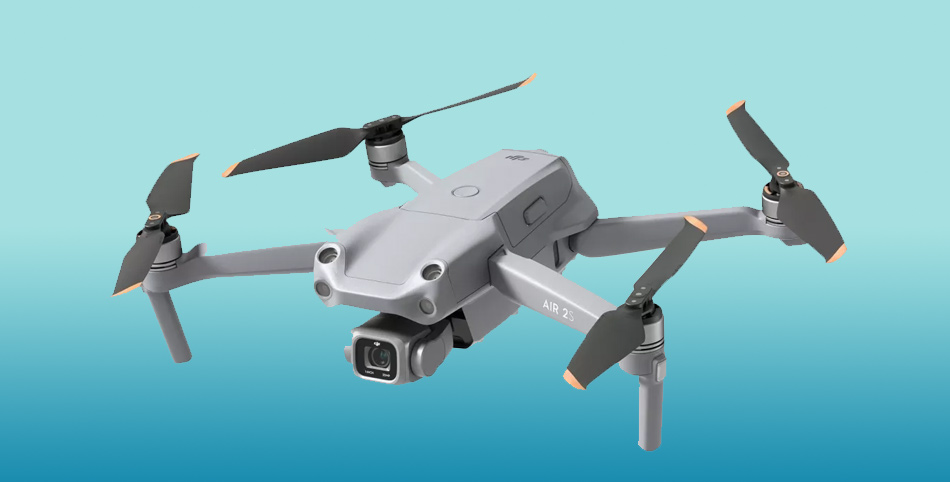 DJI has had a busy 2022 with the DJI Mavic 3 Classic, DJI Mini 3 Pro and DJI Mini 3. The Mavic 3 Classic is the simpler version of the DJI Mavic 3 and has one camera less, but all the professional options. The DJI Mini 3 is the simpler version of the DJI Mini 3 Pro. The DJI Air 3 will sit between the DJI Mini 3 Pro and DJI Mavic 3 Classic.
The flight time of the Air 2s is 31 minutes, which is quite short compared to the 48 minutes that DJI now achieves on other drones. There's already a 1-inch sensor in the Air 2s, so the Air 3 will get it at a minimum as well. Who knows, the megapixels will go up, and we also expect better low-light and HDR performance. Another option is a 4K 120fps option. Now it goes up to 60fps in 4K. So far, no concrete specs are available, and we still have to make do with wild rumors.
Also read: DJI Mini 3 vs Mini 2 vs Mini 3 Pro
GoPro Max 2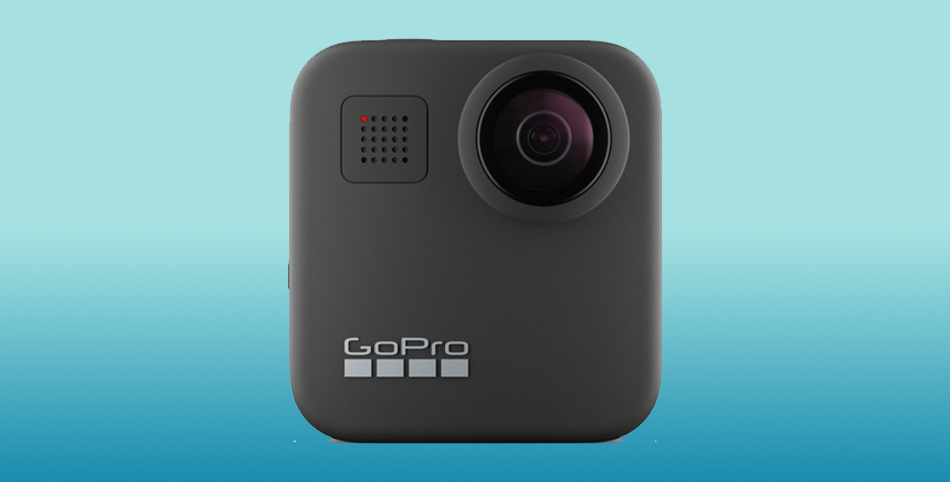 The GoPro Max is a 360-degree camera from 2019, and it's starting to get pretty old. There are already cameras that have surpassed the Max and Insta360 in particular is on the rise. So far, GoPro has only registered a patent for software that can show 360-degree material on a flat screen. So, there are no clear indications for a GoPro Max 2 yet.
With the current Max, you can record a flat image up to 1080p, and that must, of course, be at least 4K on the Max 2. The sensor should also be able to capture HDR material, especially since the competitors are already doing this. However, the GoPro Hero 11 Black doesn't have HDR, so why should the Max 2 have it?
Of course, GoPro has to come up with new tricks to get ahead of companies like Insta360. It wouldn't be very GoPro to release a new camera that simply keeps up in stead of ahead.
Fujifilm X-T40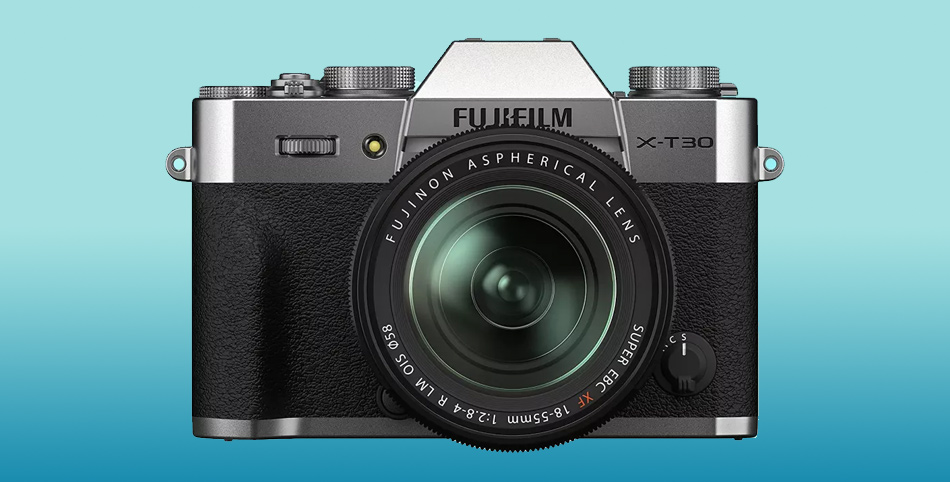 We are not certain that we will see the Fujifilm X-T40 in 2023 because the X-T30 II was released in September 2021. But, there is chance! Especially since the X-T30 II had minor upgrades over the X-T30.
Currently, there are also no clear rumors about what the X-T40 will be. However, the X-T30 II can film 4K 30fps, and we expect this to go up to 60fps on the X-T40. A big wish is to see IBIS (internal stabilization). The Fujifilm X-S10 already shows that the company can handle this in a small body. Who knows, the camera may even get the 40MP sensor that Fujifilm recently introduced in the X-T5.
iPhone 15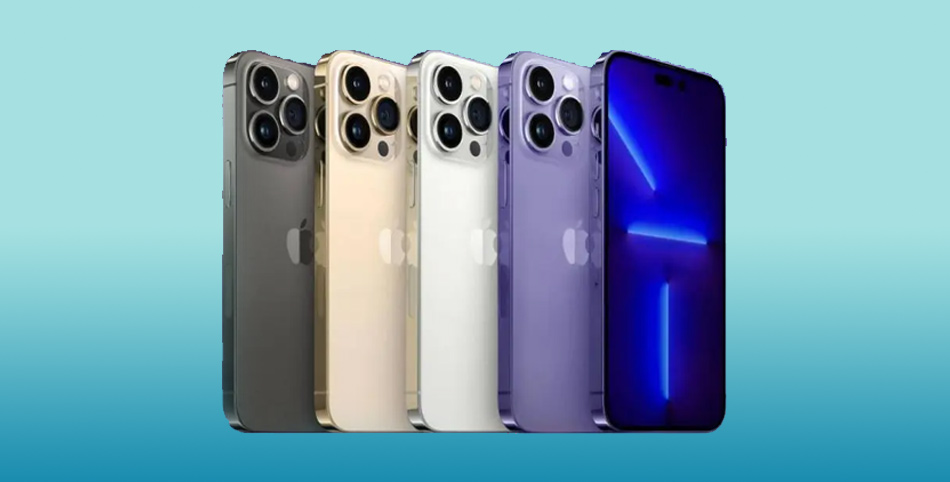 The iPhone 15 obviously is more than just a camera, but it's special how much power the iPhone flagships have in their cameras. We are especially looking forward to the iPhone 15 Pro Max, which probably will have a periscope zoom camera. Huawei has been using these cameras since the P30 Pro from 2019, cramming optical zoom into compact phones of just 8mm thick. This way you can zoom in up to 6x, while using a 1/3-inch 12MP sensor.
According to Nikkei Asia rumors, the new sensor will be up to two times more light sensitive than its predecessor. It would then be a CMOS Stacked sensor design. Stacked sensors consist of layers in which the transistors and photodiodes are processed in different layers. This ensures better and faster processing, which benefits quality and light sensitivity.
Will the iPhone 15 camera become so good that we even include it in the list of best compact cameras? We'll see as soon as the camera smartphone is out!
Leica Q3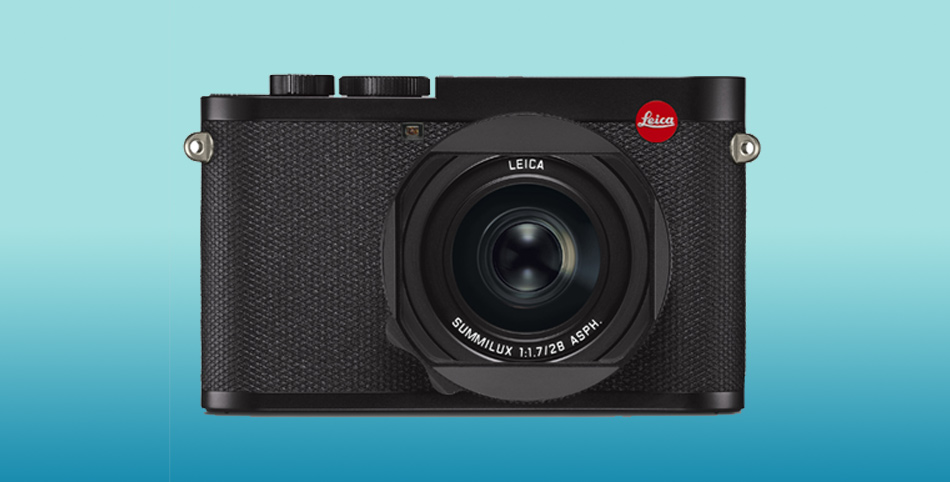 The Leica Q cameras are compact cameras with a fixed lens and a full-frame sensor. This places the Leica Q-series in the highest segment of compact cameras. The Leica Q2 is from 2019 and thanks to a photo spotted in a Leica presentation, it looks like we can expect the Leica Q3 this year.
Rumors indicate that the new Q3 will have a 60MP sensor, as found in the Leica M11. Who knows, the Leica Q3 can also record video because the Q2 can only take photos. Will we also see a better electronic viewfinder? Because for more than 5000 dollars, it is not strange to see a viewfinder that has more than 3.69 million dots.
Canon EOS R50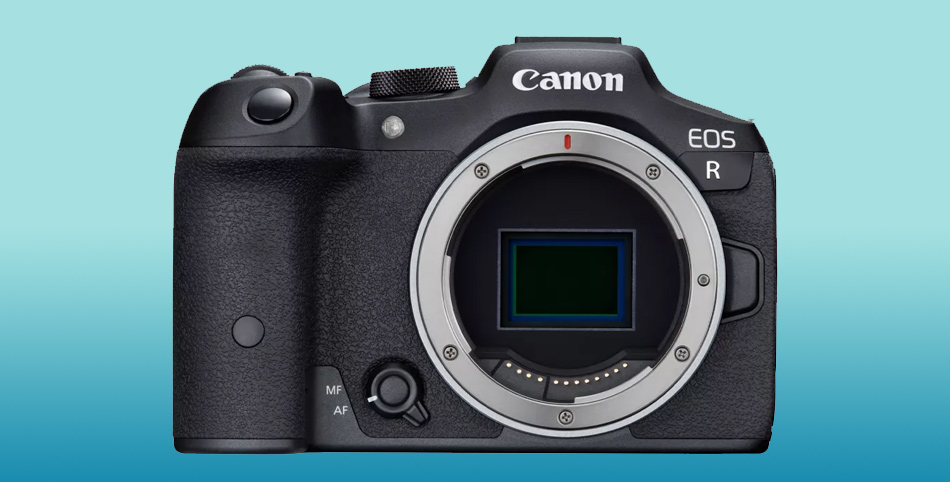 That the Canon EOS R50 is coming is certain, and we don't have to wait long anymore. It seems that the EOS R50 will appear as early as quarter 1 of 2023. Where Sony pays no attention to APS-C, Canon does well with the EOS R7 and EOS R10. Now they are going to add the EOS R50 to that growing list. A big difference is that this will be the first APS-C camera with EOS RF mount. The other two models have an EOS RF-s mount. You can see the EOS R50 as the successor to the Canon EOS M50 Mark II.
The Canon EOS R50 will probably fall below the EOS R10 in terms of price and features. Although this camera was also called the EOS R100, it is the EOS R50. We expect the same EOS R10 24MP sensor, but with fewer features. 4K 60fps film and HDR PQ mode can also be included.
It will be a simpler camera for novice photographers who have a tight budget. But, of course, you can always expect good quality from Canon.
Panasonic Lumix S5 II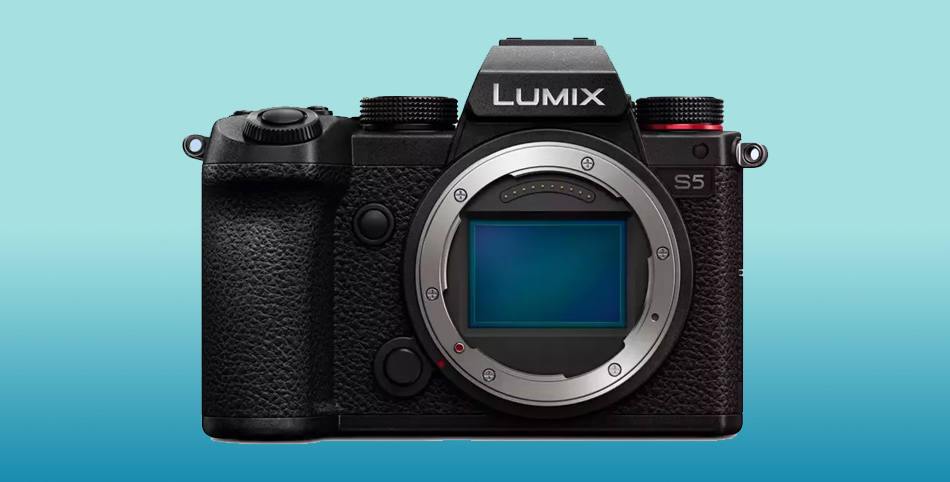 The Panasonic Lumix S5 II might be introduced at the CES 2023 show in Las Vegas in January or at the CP+ show in Japan in February. The current Panasonic Lumix S5 is a full-frame camera at a competitive price. You get 4K 60fps, but with crop and internal image stabilization. This is a great camera for both the photographer and videographer.
There are few rumors about the Lumix S5 II, but uncropped 4K 60fps and a better EVF are among the possibilities (2.36M Dot?). Who knows, the Internal image stabilization (IBIS) could become more effective, but then the camera will run into space limitations due to the smaller housing. The Lumix S5 was introduced as a compact model.
Fujifilm X Pro 4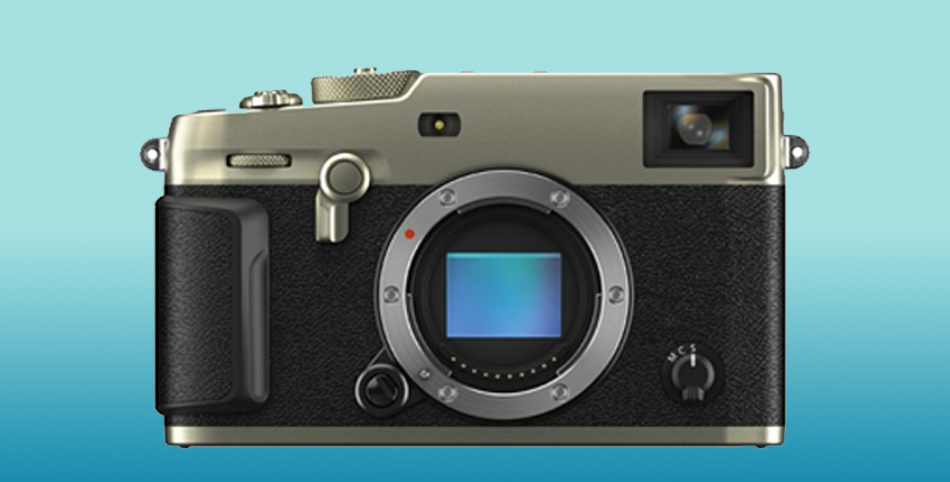 The Fujifilm X-Pro 3 is a special mirrorless camera with a 26.1MP APS-C sensor. The camera from 2019 is sometimes labeled as a 'hipster camera' and that is understandable in terms of design. What's special is that the screen is retracted when you're not using it, and that the screen folds down during use.
The camera is intended for use with the rangefinder. This gives the 'retro' idea because the LCD screen has to be unfolded and the use is a bit strange.
In any case, it is a good quality camera, which, we think, will keep its hipster quality. We might see the Fujifilm 40-megapixel sensor in the X-Pro 4, which is also used in the Fujifilm X-T5. Furthermore, the buffer and burst could be improved. Should the X-H2's buffer be used, then you can store up to 1000+ JPEGS or 200 uncompressed RAWs. That's perfect for street photography.
Canon EOS R8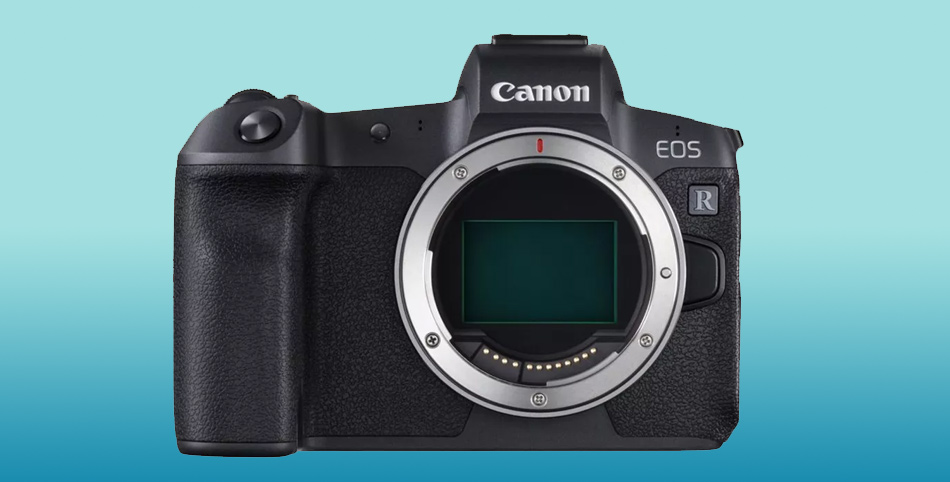 The Canon EOS R8 should be the next powerhouse. For a long time, it seemed that the EOS R8 would be the successor to the original full-frame EOS R. Now, however, it looks like the EOS R8 will fit in between the EOS R7 and EOS R10. In terms of model number, this makes sense and that would also mean that the camera will not get a full frame, but an APS-C sensor.
Now it appears that the EOS R8 will get a 30.3MP sensor with 12fps burst, 4K 30fps movie and 4K 60 cropped film. Double card slots are also being considered. This makes the camera an upgrade compared to the Canon EOS RP. We just have to wait and see how big the sensor will be.
Sony A9 III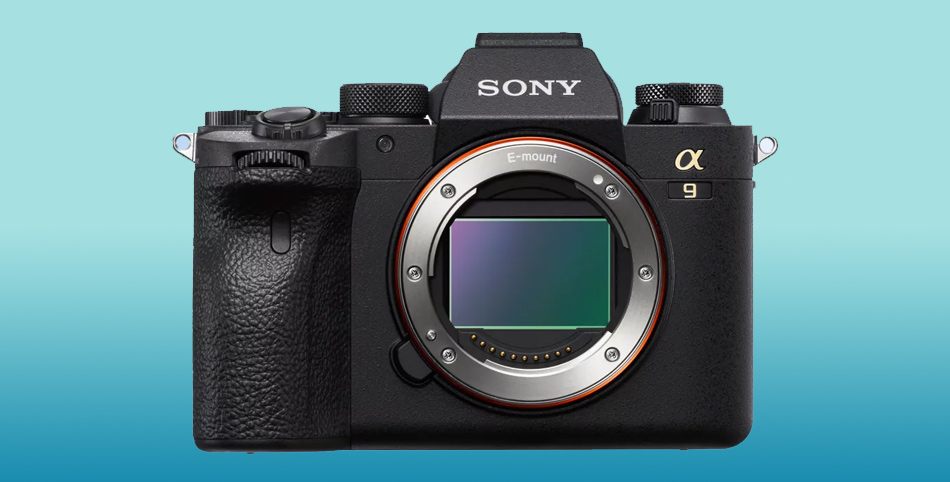 The Sony A9 II is a full-frame mirrorless camera for sports photographers. It is one of the cameras that was delayed due to the shortage of chips, but it appears that a third version will be released this year. The Sony A9 III will likely take over elements from the flagship Sony A1. The A9 III can make a leap forward, especially in the field of video. Think of less rolling shutter, light flickering and better AI autofocus.
The Sony A9 III is rumored to stay at 24.5 megapixels, which is rather conservative. But, you do get 30fps bursts, without blackout and likely a combination of SF/CFexpress memory card slots.
Sony is known for their good electronic viewfinders, and could upgrade to 9.44-million dots Sony already uses in some models. The Sony A1 has a refresh rate of 240HZ, and it is not yet clear whether the A9 III will also get this.
Nikon Z8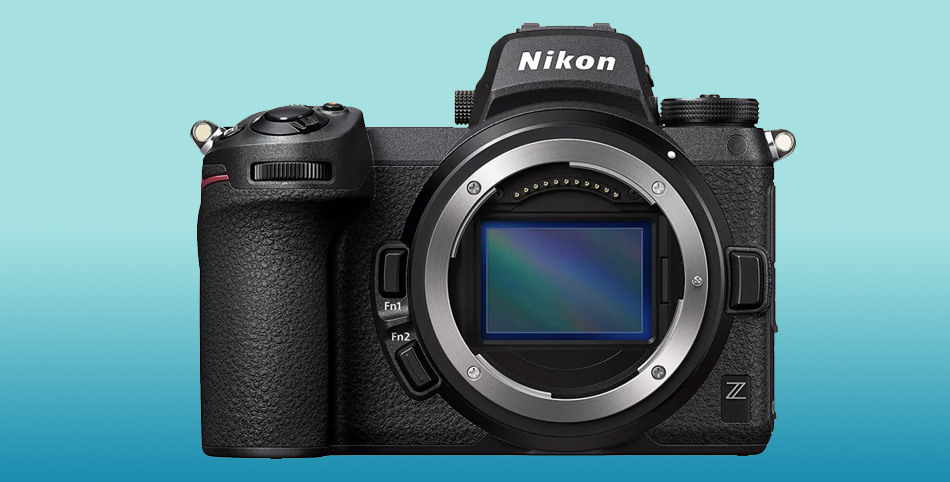 It's the only Nikon camera on this list, but the Nikon Z8 should be the Japanese brand's big full-frame reveal. According to rumors, the camera is almost finished, but there is a shortage of parts.
The Nikon Z9 is a high-end model, so it appears that Nikon is stripping the camera a bit to create the Nikon Z8 in this way. This camera will be slightly affordable, but still packed with professional features.
According to Nikon Rumors, the camera will be announced in March and will go on sale in May 2023. There are no reliable specs rumors yet, but so far, the camera seems to be heading towards the same 45MP sensor as the Z9. We should also see the same image processor and autofocus in the Z8.
What is Camera Deals Online?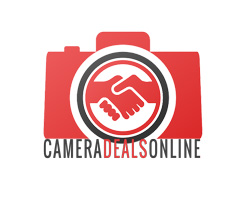 We at Camera Deals Online find the best video and photo camera, lens and drone and online prices for you. With us, you can find camera prices, top-lists and we write reviews and blogs with tips and camera information. In addition, we give you the latest news about camera smartphones, camera equipment, film, and photography field. This way, we help you find and buy the best camera, lens, drone, gimbal and accessories. Our website is 100% independent.
CameraDealsOnline exists thanks to you! When you buy a product through one of our links, we receive a small percentage of the total amount. This has no effect on the price of the product. Thank you!
News and recent posts