DJI Mini 2 SE
12MP sensor | 2.7K 30fps film | 31 minutes flight time | 10KM transmission range with DJI 02 | Quick Shots and Panorama | Fits DJI Mini SE and DJI Mini 2 accessories | 10.7m/s wind resistance | 249 gram
$ 339,00
Best deal at:

Adorama
Buy for best price

Description
DJI Mini 2 SE
The DJI Mini 2 SE, like all Mini models, is a lightweight drone that is quite popular due to its low price and great features. The Mini SE 2 is the same as its predecessor in appearance and doesn't change much inside either, there are several minor upgrades. Most of the features correspond to the DJI Mini SE. That means that the drone weighs 249 grams, so you don't need a pilot's license and can fly in many places. Of course, the drone will also cost less than the DJI Mini 3 and Mini 3 Pro. This will make it a logical choice for novice pilots.
DJI Mini 2 SE upgrades
For example, the range of the drone has increased considerably and has gone from 4 km to 10 km. The flight time of the Mini 2 SE has increased by one minute: 31 minutes in total.
O2 transmission
Thanks to the improved 02 transmission, which is not the latest DJI technology, the Mini 2 SE can now be used with the RC-N1 controller. This RC-N1 controller can already be used with almost all other DJI drones. Think of the DJI Mavic Air 2s, DJI Mini 3 and DJI Mavic 3 Classic.
12MP camera
The Mini 2 SE again uses a 1/2.3-inch CMOS sensor that contains 12 megapixels. The camera is placed on a 3-axis gimbal, which ensures that all images captured are stable and without jerks. In video mode, you can take images with a maximum resolution of 2.7K HD and 30fps. The photos are up to 12 megapixels in size.
Useful functions
Intelligent functions such as QuickShots and Panoramas are available and let you take beautiful images with a tap. Return To Home, One Tap Landing and GPS location Hovering are also incorporated in the Mini 2 SE.
Good wind resistance
The Original DJI Mini sometimes struggled in the wind, but now you can still make stable images with the Mini 2 SE in Level 5 wind speeds (10.7 m/s).
DJI Mini 2 SE features
12MP sensor
2.7K 30fps film
31 minutes flight time
10KM transmission range with DJI 02
Quick Shots and Panorama
Fit DJI Mini SE and DJI Mini 2 accessories
10.7m/s wind resistance
Today's Camera Deals for the DJI Mini 2 SE
Click on the tabs for the Mini 2 SE and Mini 2 SE + Fly More options.
Contents of the box
DJI RC-N1 controller
Set of spare DJI RC-N1 control sticks
3 pairs of spare propellers
DJI Mini 2 SE Intelligent Flight Battery
DJI RC-N1 RC cable (USB Type-C connector)
DJI RC-N1 RC cable (Lightning connector)
DJI RC-N1 RC cable (Micro-USB connector)
USB Type-C cable
Gimbal protector
What is cameradealsonline
What is cameradealsonline
What is Camera Deals Online?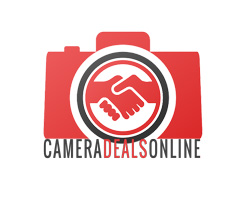 We at Camera Deals Online find the best video and photo camera, lens and drone and online prices for you. With us, you can find camera prices, top-lists and we write reviews and blogs with tips and camera information. In addition, we give you the latest news about cameras, smartphones, camera equipment, film, and the photography field. This way, we help you find and buy the best camera, lens, drone, gimbal and accessories. Our website is 100% independent.
Camera Deals Online exists thanks to you! When you buy a product through one of our links, we receive a small percentage of the total amount. This has no effect on the price of the product. Thank you!
News and recent posts

Related Products