Five Canons in 2023, including the Canon EOS R5 Mark II?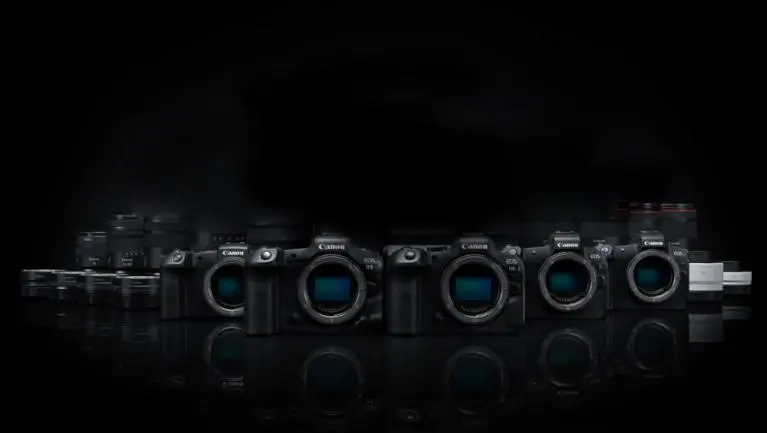 It was a busy year for Canon where many new affordable models were released. But, it now appears that it might get even busier in 2023 with five new Canon models, including a Canon EOS R5 Mark II.
Canon has launched the full-frame professional cameras like the Canon EOS R6 II, EOS R5 and EOS R3 and these are among the current best full-frame cameras. But, people mainly asked for more affordable cameras. And although Canon does not get any further than the EOS R in the Full Frame area, it has released the EOS R7 and EOS R10 APS-C models, which are quite affordable.
Affordable models
Affordable full-frame Canon cameras do exist, but they are already outdated. Potential models mentioned are the Canon EOS R50 APS-C, which would sit below the EOS R10. According to Canon Rumors, the EOS R50 could also be a new name for the Canon EOS R100. We can also expect the Canon EOS R7 C, which focuses more on film. It seems that Canon has even found space to release a Canon EOS R8 or EOS R9, which is again between the R7 and R10.
How Canon wants to fit in these cameras is unclear, but so far, it's just rumors, and it seems more logical that only one of these cameras will actually come onto the market.
It therefore seems that Canon has still not found a successor for the Canon EOS RP and wants to focus more on the APS-C market. Who knows, maybe this is because they can earn more in the APS-C area than in the budget full-frame market. Whatever Canon does with APS-C, it is imperative that they release more lenses because so far, the user can only choose from two zoom lenses.
High end models
The Canon EOS R5 could get a successor and a brother. This in the form of the EOS R5 Mark II and EOS R5 S. The EOS R5 S stands for resolution, and we are curious what resolution records they want to bring.
The EOS R5 Mark II will be Canon's new showpiece and Canon Rumors has already released a list of potential specs:
New 61MP CMOS BSI Sensor
Dual DIGIC X image processor
Electronic 30fps with tracking
Mechanical shutter 12fps
Same 8-stop internal stabilization
New High Resolution Mode like pixel shift
2x, 4x and 8x teleconverter
Same Dual Pixel CMOS AF II from EOS R6 II and EOS R3
Internal 8K 60fps – maybe 8K RAW
Internal 4K 30/60/120fps with oversampling
Full HD 240 fps
Focus Breathing video correction
Updated overheating protection as on EOS R6 II with 40 min 8K capability
Dual CFexpress Type B cards
Standard HDMI input
Dual USB-C ports
9.44m dot Electronic viewfinder
New vari-angle LCD monitor design, better for video
Second quarter 2023
We don't have to doubt that the Canon EOS R5 Mark II is coming and we are especially curious about the affordable models and new RF-s lenses. Canon seems to lean mainly on their more expensive full-frame models and forget about the affordable full-frame models.
Surely, it will all be straightened out over the next few years, but Canon is certainly taking its time. This can be a disadvantage for the Japanese company because models such as the full-frame Sony A7 III and Nikon Z5 are getting cheaper. Will Canon lose users to this? We will wait until 2023 and see what Canon will do.