(Pre-order) Canon RF 100-300mm f/2.8L IS USM
Canon RF mount for full frame cameras | 5.5 stops image stabilization | Up to 6 stops of stabilization with EOS R cameras | Dual Nano USM Motor for AF | 23 elements in 18 groups | 1 fluoride and 4 UD elements | Maximum aperture of f/2.8 | Nine rounded diaphragm blades | Minimum focus distance of 1.8m | Maximum magnification of 0.16x | 128×323.4mm | 2590 grams
$ 9.499,00
Best deal at:

Adorama
Buy for best price

Adorama

(Pre-order) Canon RF 100-300mm f/2.8L IS USM
Description
Canon RF 100-300mm f/2.8L IS USM
The Canon RF 100-300mm is a telephoto zoom lens made for sports, wildlife and reportage photographers. This professional Canon L-series lens has a maximum aperture of f/2.8 throughout the entire zoom length, making it perfect for low-light situations.
Canon RF 100-300mm f/2.8L IS USM features:
Canon RF mount for full frame cameras
5.5 stops of image stabilization
Up to 6 stops of stabilization with EOS R cameras
Dual Nano USM Motor for AF
23 elements in 18 groups | 1 fluoride and 4 UD elements
Maximum aperture of f/2.8
Nine rounded diaphragm blades
Minimum focus distance of 1.8m
Maximum magnification of 0.16x
128×323.4mm
2590 grams
Easy to carry and strongly build
The RF 100-300 mm f/2.8L IS USM is fairly small for its kind and weighs 'only' 2590 grams. This is only 190 grams heavier than the EF 300mm variant, which cannot zoom. Naturally, the lens is weatherproof and completely dustproof. In addition, the telephoto zoom has a special coating that allows you to work in very hot conditions.
Good for fast shutter speed in low light
Thanks to the maximum aperture of f/2.8, you can still use higher shutter speeds in low light. This is of course important when photographing fast animals, birds, or athletes. Thanks to the built-in optical image stabilization, the images are stabilized up to 5.5 stops. Six stops of stabilization is possible with an EOS R camera.
Thanks to the stabilization, it is possible to shoot handheld with slower shutter speeds. The stabilization and Dual Nano USM autofocus is whisper quiet, which also makes the RF 100-300mm f/2.8L IS USM suitable for filmmakers.
Construction of the RF 100-300mm f/2.8 L IS USM
The Canon 100-300 mm lens consists of 23 lens elements, which are divided into 18 groups. Of these, 1 fluoride and 4 Ultra-Low Dispersion (UD) elements are used. There is also an aspherical element that should eliminate chromatic aberration. Canon promises a sharp image from corner to corner at any aperture.
Today's Camera Deals Online on the Canon RF 100-300mm f/2.8L IS USM


out of stock
Check price

Adorama
What is cameradealsonline
What is cameradealsonline
What is Camera Deals Online?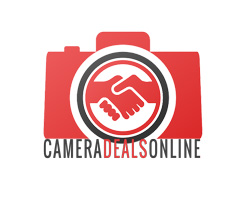 We at Camera Deals Online find the best video and photo camera, lens and drone and online prices for you. With us, you can find camera prices, top-lists and we write reviews and blogs with tips and camera information. In addition, we give you the latest news about cameras, smartphones, camera equipment, film, and the photography field. This way, we help you find and buy the best camera, lens, drone, gimbal and accessories. Our website is 100% independent.
Camera Deals Online exists thanks to you! When you buy a product through one of our links, we receive a small percentage of the total amount. This has no effect on the price of the product. Thank you!
News and recent posts

Related Products