Fujifilm X-H2 review and prices
40MP APS-C X-Trans 5 HR BSI sensor | X-Processor 5 image processor | Fujifilm X Mount | ISO from 64 to 51,200 | Shutter from 15 minutes to 1/180,000 | 5-axis image stabilization | 7,728 x 5152 pixel photos | 8K 30p video | 6.2K 30p | 4K 60p, 1080 120p | 4:2:2 10-bit in 8K 12-bit RAW video via external recorder | F-Log, F-Log 2 gammas | EVF 5.76 million dot OLED | Two memory card slots 1x CFexpress Type B, 1x SD UHS II | 3-inch Vari-angle touchscreen, 1.62m dots | Burst of 20fps electronic, 15fps digital | 136.3×92.9×84.6 | 660 grams with battery
$ 1.999,00
Best deal at:

Adorama
Buy for best price

Fujifilm X-H2 review and prices
Description
Fujifilm X-H2 system camera review and prices
The Fujifilm X-H2 is the large megapixel variant of the Fujifilm X-H2s that focuses more on video. The X-H2 is the first APS-C sensor camera with 40 megapixels and a BSI sensor. It is a professional mirrorless camera with great features. The X-H2 is a camera that you will also find in the best cameras top list.
Features Fujifilm X-H2
40MP APS-C X-Trans 5 HR BSI sensor
X-Processor 5 image processor
Fujifilm X mount
ISO from 64 to 51,200
Shutter from 15 minutes to 1/180,000
5-axis image stabilization
Photos of 7,728 x 5152 pixels
Video of 8K 30p, 6.2K 30p, 4K 60p, 1080 120p
12-bit RAW video via external recorder
F-Log, F-Log 2 gammas
EVF 5.76 million dot OLED
Two memory card slots 1x CFexpress Type B, 1x SD UHS II
3-inch Vari-angle touchscreen, 1.62m dots
Burst of 20fps electronic, 15fps digital
Wifi, Bluetooth, HDMI, USB-C, 3.5mm mic, 3.5mm headphone, 2.5mm remote control
136.3×92.9×84.6
660 grams with battery
New sensor with 40MP
The APS-C sensor of the Fujifilm X-H2 is the first with 40 megapixels. This makes the camera suitable for photography where you want to reframe and crop. Architectural, travel and landscape photographers benefit from this. The X-Trans 5 HR BSI image processor also makes it a good camera for low-light situations and has 13 stops of dynamic range. The BSI design ensures that light is captured and processed more efficiently, giving you better colors and information. Thanks to the large resolution, you can easily zoom in twice digitally.
X Processor 5
The X-Processor 5 image processor uses 64-bit processing to process data up to 3x faster. This is helpful for burst photography and high video resolutions. In terms of video, this processor can handle speeds of up to 720Mb/s.
Fast shutter
It is also an ideal camera for fast shutter speeds and burst shots. With the electronic shutter, you can take up to 20 photos per second, and you have a buffer of 202 RAW photos at your disposal. Mechanically, you take 15 photos per second with a buffer of 1000 RAW photos per burst.
Filming in resolutions up to 8K
With the Fujifilm X-H2, you get a camera that can record up to 8K 30fps images. In addition, these images are recorded up to 4:2:2 10-bit. Combine that with the wide dynamic range and LOG gamma settings, and you have a true cinema camera in you. You can record DCI/UHD 4K at a speed of 60fps and 240fps in Full HD. The recording limit per clip is 160 minutes, which is usually enough for longer interviews. If you want to record longer, you can record up to 240 minutes with the optional clip-on fan. This prevents overheating of the camera.
Hybrid autofocus with Deep Learning Artificial Intelligence
Because the sensor and image processor are faster and more efficient, this also works to the advantage of the autofocus. The hybrid focus system has 425 phase-detection points and sensitivity down to -7 EV. The Deep Learning system, supported by AI technology, recognizes objects better and faster. The autofocus can recognize and track faces, eyes, animals and vehicles, even when they are temporarily out of view.
In-body image stabilization on 5 axes
Stable images are guaranteed thanks to the in-body image stabilization on 5 axes and up to 7 stops. The moving sensor absorbs shocks and vibrations so that each image is more stable. This is useful when shooting handheld with slower shutter speeds, or when filming handheld. For the best possible stabilization, use lenses from the X series.
Sturdy and weather resistant body
On the body of the Fujifilm X-H2 is a 3-inch Vari-angle LCD screen with touch and a resolution of 1.62m dots. The OLED electronic viewfinder has a 5.75m-dot resolution. At the top of the camera is a black and white 1.28-inch LCD screen to read all settings.
Dual card slots
For a professional workflow, Fujifilm has equipped the X-H2 with dual card slots. Both CFexpress Type B and SD-UHS II are supported.
Today's Camera Deals Online for the Fujifilm X-H2
Click on the tabs for the 'X-H2 body' and X-H2 + 16-80mm f/4 variant.
What is cameradealsonline
What is cameradealsonline
What is Camera Deals Online?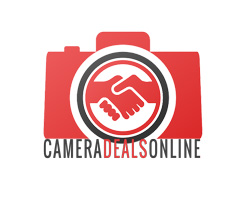 We at Camera Deals Online find the best video and photo camera, lens and drone and online prices for you. With us, you can find camera prices, top-lists and we write reviews and blogs with tips and camera information. In addition, we give you the latest news about cameras, smartphones, camera equipment, film, and the photography field. This way, we help you find and buy the best camera, lens, drone, gimbal and accessories. Our website is 100% independent.
Camera Deals Online exists thanks to you! When you buy a product through one of our links, we receive a small percentage of the total amount. This has no effect on the price of the product. Thank you!
News and recent posts