Sony ZV-E1 prices and review
Full frame Backside Illuminated sensor | Sony E mount | Bionz XR image processor | 12.1 megapixels with 15+ stops of dynamic range | 2.95-inch color touch screen | Film in UHD 4K 60fps and 4K 120fps  | Filming in 4k full frame without pixel binning | ISO 80-102400 in video mode | 10-bit 4:2:2, S-Cinetone, S-Log 3 | Special Bokeh Function, Product Showcase Setting, Skin Effect, Face Priority AE | Tally lamp | Weather resistant | 14.1 oz / 399 g (Body Only) | 1.1 lb / 483 g (With Battery, Recording Media)
$ 2.198,00
Best deal at:

Amazon.com
Buy for best price

Sony ZV-E1 prices and review
Description
Sony ZV-E1 full-frame mirrorless camera
the Sony ZV-E1 is a full-frame mirrorless camera made for content creators such as vloggers, streamers and Youtubers. The full-frame BSI sensor has 12 megapixels and can record 4K 60fps film. After a future firmware update, it will be possible to film in 4K 120fps. This means images can be slowed down up to 4x in 4K, without loss of quality. It is a premium camera for serious content creators.
Sony ZV-E1 design
The design resembles a mix between the Sony ZV-E10 and Sony A7C. According to Sony, it is the most compact and light full-frame mirrorless camera in the world. The ZV-E1 has a premium design and fewer plastic parts. This makes the camera robust, but without making it heavier. Furthermore, the full-frame mirrorless camera is completely weatherproof, as premium cameras such as the Sony A7S III are.
Bokeh switch
The Bokeh switch was found on previous ZV cameras and is also on the ZV-E1. This feature blurs backgrounds and creates bokeh. Power zooming in and out is also possible when using Sony PZ lenses.
Digital zoom
A useful function is the digital zoom in steps. For example, you can zoom in 1.5x digitally in 4K to turn a 50mm lens into a 75mm lens and still record 4K material. In Full HD, 2x and 4x digital zooming is possible.
Microphones
On top of the Sony ZV-E1 mirrorless camera is a 3-way built-in microphone. It has three ways of recording: recording is possible in all directions or a direct microphone to the front or back. The latter filters ambient noise and is suitable for recording voices. The AI noise reduction ensures professional and clear sound.
Battery and memory cards
The Sony ZV-E1 has a single SDHC / SDXC memory card slot, which was chosen to reduce costs. According to Sony, the Sony Z battery lasts longer than that of the A7s III. This is partly due to the fact that the ZV-E1 does not have an electronic viewfinder.
Sony ZV-E1 Specifications
The ZV-E1 uses the same sensor as the Sony A7s III and has 12 megapixels and a Backside Illuminated design. This provides a dynamic range of over 15 stops and a standard IS of 8-102,400 that can be expanded to 409,600. The Bionz XR image processor and AI chip provide powerful and secure autofocus and AI capabilities.
Full frame Backside Illuminated sensor
Sony E mount
Bionz XR image processor
12.1 megapixels with 15+ stops of dynamic range
2.95-inch color touch screen
Film in UHD 4K 60fps and 4K 120fps after firmware update June 2023
Filming in 4k full frame without pixel binning
ISO 80-102400 in video mode
10-bit 4:2:2, S-Cinetone, S-Log 3
Special Bokeh Function, Product Showcase Setting, Skin Effect, Face Priority AE
Tally lamp
Weather resistant
14.1 oz / 399 g (Body Only)
1.1 lb / 483 g (With Battery, Recording Media)
Some features, such as the AI-Chip, are inherited from the powerful and professional Sony A7R V.
Film options
Film is recorded in UHD 4K and up to 60 frames per second. After a firmware update that takes place after June 2023, 4K 120fps will also be possible. S-Log and 10-bit 4:2:2 all-intra are present internally and when you use the MicroHDMI you can also record material externally. Unfortunately, RAW video is not (yet) possible. Streaming is possible and can broadcast 4K 30fps or FHD 60fps via the USB-C connection.
LUTs and color correction
The camera contains functions that allow you to adjust images directly. Sony has ensured that you have quick access to these useful functions on the Sony ZV-E1 via the My Style menu. When you upload a color profile (LUT) to the camera, you can even see in advance how the video will look after the color processing. This ensures that you can better adjust the light settings.
Frame stabilizer
Frame stabilizer keeps the subject centered in the frame as the camera moves. For humans, this is also nicer to look at. The subject is tracked thanks to the AI technology. Dynamic Active mode uses electronic stabilization to eliminate jerks and ticks. To do this, the image must be moved and cropped, which can lead to quality loss.
Today's Camera Deals Online for the Sony ZV-E1
What is cameradealsonline
What is cameradealsonline
What is Camera Deals Online?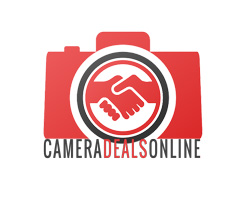 We at Camera Deals Online find the best video and photo camera, lens and drone and online prices for you. With us, you can find camera prices, top-lists and we write reviews and blogs with tips and camera information. In addition, we give you the latest news about cameras, smartphones, camera equipment, film, and the photography field. This way, we help you find and buy the best camera, lens, drone, gimbal and accessories. Our website is 100% independent.
Camera Deals Online exists thanks to you! When you buy a product through one of our links, we receive a small percentage of the total amount. This has no effect on the price of the product. Thank you!
News and recent posts