Sony a6700 prices and description
APS-C BSI CMOS Sensor | 26MP | AI Processing unit | BionZ XR | 11fps with AE/AF tracking | 5-axis internal image stabilization | Filming in 4K 60fps from 6K oversampled | Filming in 4K 120fps slow motion | Real-time AF recognition and tracking for movie | S-Log3 with 14+ stops of dynamic range | 10-bit 4:2:2 HLG | 3-inch 1.03-million-dot resolution vari-angle touchscreen | EVF 2.36-mil dot with 60 or 120fps refresh rate | E-mount with choice of 70 lenses | 409 grams
$ 1.398,00
Best deal at:

Adorama
Buy for best price

Sony a6700 prices and description
Description
Sony A6700 description and prices
The Sony A6700, which was released in July 2023, is an APS-C mirrorless camera with 26 megapixels, vari-angle screen, 4K film up to 120fps and 5-axis internal image stabilization. It took years before the Sony A6400 was followed up, but now the serious amateur photographer and filmmaker can get back to work with up-to-date gear.
Features Sony A6700
APS-C BSI CMOS sensor
26MP
AI processing unit
BionZ XR
Real-Time AF recognition, with backlit recognition
11fps with AE/AF tracking
Up to 1000 photos in buffer JPEG Fine, Compressed RAW 59 and Lossless Compressed RAW
5-axis internal image stabilization
Creative looks. 10 presents and 8 parameters.
Filming in 4K 60fps from 6K oversampled
Filming in 4K 120fps slow motion
Real-time AF recognition and tracking for movie
S-Log3 with 14+ stops of dynamic range
10-bit 4:2:2 HLG
In camera time lapse
3-inch 1.03-million-dot resolution vari-angle touchscreen
EVF 2.36-mil dot with 60 or 120fps refresh rate
E-mount with choice of 70 lenses
Create HEIF images
122 x 75.1 x 69mm
409 grams
Strong BSI sensor with 26MP
The Sony A6700 contains an APS-C Exmor R sensor that lets you take photos of 26 megapixels. The sensor is Back Side Illuminated (BSI) which means that light is processed in a more efficient way, resulting in better photo and video images.
Professional quality image processor
The 26MP BSI sensor works together with the powerful Bionz XR processor that you also find in other high-end models. This makes it possible to film in 4K that is extracted from a 6K resolution, but also to process images quickly.
In addition, the strong processor helps to provide images with an extra boost in low light. By increasing the ISO, the images are digitally brightened. The processor ensures that noise is suppressed in a good way, while the smallest details remain visible.
Fast photography
A big advantage of the Bionz XR processor is that the speed is transferred to the burst capabilities. This way, you can take up to 11 photos per second while the AF/AE tracking does its job completely.
AI-driven autofocus
The autofocus on the Sony A6700 is many times better than on its predecessors because AI-driven autofocus is used. The special AI chip not only ensures that the autofocus is fast and precise, but also that the eyes and faces of people and animals are recognized. In addition to animals, the autofocus also recognizes trains, planes, insects and other vehicles, such as cars and buses. Naturally, with Direct Manual Focus it is always possible to focus manually.
Video capabilities on the Sony A6700
This APS-C camera is not only made for photographers, but also for video makers. The Sony A6700 is the hybrid version of the video-focused Sony FX 30 video camera. With the A6700, you can record 4K images that are reduced from a 6K resolution. This creates a 4K image with the details of 6K. This 6K oversampling is possible up to 30fps.
Record in 4:2:2 10-bit 4K quality for rich colors with lots of color information. This is especially useful if you do a lot of color editing. For a cinematic look you can switch on the S-Cinetone/S-Log3. This increases the dynamic range to 14+ stops, providing even more control over the image.
Focus compensation, LUT previews and even AI-based Autoframing are also available. With AI-Autoframing you let the camera film static and while someone walks through the image, the camera itself makes a good crop.
Slow motion of 120fps
With the previous Sony A-6xxx version you had to switch back to HD for a slow-motion image, but with the A6700 you can shoot 120fps images in 4K. This means that you can combine normal 4K images with slow-motion images, without loss of image quality.
Compact and ergonomic design
The body has a vari-angle LCD screen that can rotate in all directions. This makes it a suitable camera for vloggers and selfie-takers, but also for anyone who photographs and films from difficult angles.
The A6700 weighs only 409 grams and measures 122 x 75.1 x 69mm, making it compact enough to take with you on a trip. In addition, the camera has built-in WiFi and Bluetooth, which makes transferring images easy.
Today's prices for the Sony A6700
Click on the tabs to see the different lens combinations of the A6700.
What is cameradealsonline
What is cameradealsonline
What is Camera Deals Online?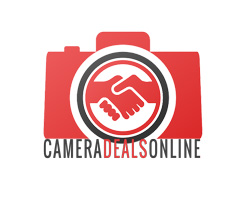 We at Camera Deals Online find the best video and photo camera, lens and drone and online prices for you. With us, you can find camera prices, top-lists and we write reviews and blogs with tips and camera information. In addition, we give you the latest news about cameras, smartphones, camera equipment, film, and the photography field. This way, we help you find and buy the best camera, lens, drone, gimbal and accessories. Our website is 100% independent.
Camera Deals Online exists thanks to you! When you buy a product through one of our links, we receive a small percentage of the total amount. This has no effect on the price of the product. Thank you!
News and recent posts

About Yoreh
About Yoreh
About the author: Yoreh
Yoreh Schipper started his film career in 2009, shooting a documentary in India. After that, he rolled into the documentary and commercially filmmaking. He got his bachelor degree in Communication & Multimedia Design in 2012 and hasn't left the film and photo industry since. Now, he strives to build an international Camera Deals Online network, with reviews, news, rumors, top-lists and blogs!