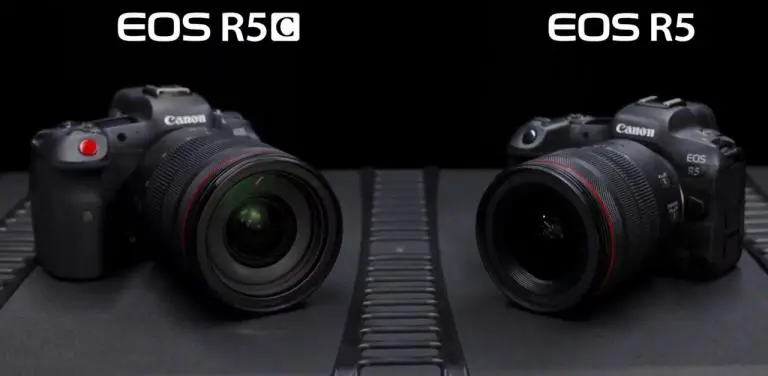 As it turns out, the Canon EOS R5 Mark II has been delayed and won't be seen in 2023. Instead, a major firmware update appears to be coming for the current model for now.
These are rumors and of course we hope they are not true because we prefer to see the EOS R5 Mark II. The successor to the Canon EOS R5 was planned for autumn 2023, but now doesn't seem to be on the market until sometime in 2024. Who knows, the EOS R5 Mark II and flagship Canon EOS R1 will be released around the same time.
Firmware updates for EOS R5
It is Canon Rumors who think the R5 Mark II will be replaced by firmware updates for the current model for now. Canon would keep the EOS R5 fresh with this and provide it with the latest techniques.
Possible firmware updates:
Lens Breathing Correction
Pre-shooting buffer
Removal of 30-minute movie recording limit
Vehicle AF (engines, trains and planes)
Additional animals it recognizes and can track
According to the rumored website, we can also expect some new features, but it is not clear what these are. Whether the Canon EOS R5C will receive an update is also unknown, but seems logical because these two models share many features.
More autofocus options
The Canon EOS R5 is an ideal hybrid system camera for filmmakers and photographers. With a 45-megapixel full-frame sensor and 8K movie capabilities, you can go in any direction and serve all markets. Now that the Canon EOS R6 Mark II is on the market, the EOS R5 needs to upgrade to keep up and justify the high retail price.
For example, autofocus objects are added to keep up with current techniques. Vehicles and other animal species in particular have become a normal thing over time.
Pre-shooting Buffer
The pre-shooting buffer ensures that the camera already takes images before pressing the shutter. With the right set-up, this can ensure that you don't miss important moments. Think of a jumping tiger or an athlete's action.
No video recording limit
Since the EOS R5's overheating problems have eased thanks to better cooling systems, the 30-minute film limit can be removed. The latest Lens Breathing Correction must also be added, which most Canon models already have.
Camera Deals of today for the Canon EOS R5 Body
Last Amazon price update was: November 20, 2023 9:45 am
×
Product prices and availability are accurate as of the date/time indicated and are subject to change. Any price and availability information displayed on Amazon.com (Amazon.in, Amazon.co.uk, Amazon.de, etc) at the time of purchase will apply to the purchase of this product.