Sony E and L mount users spoiled for choice with the Sigma 60-600mm lens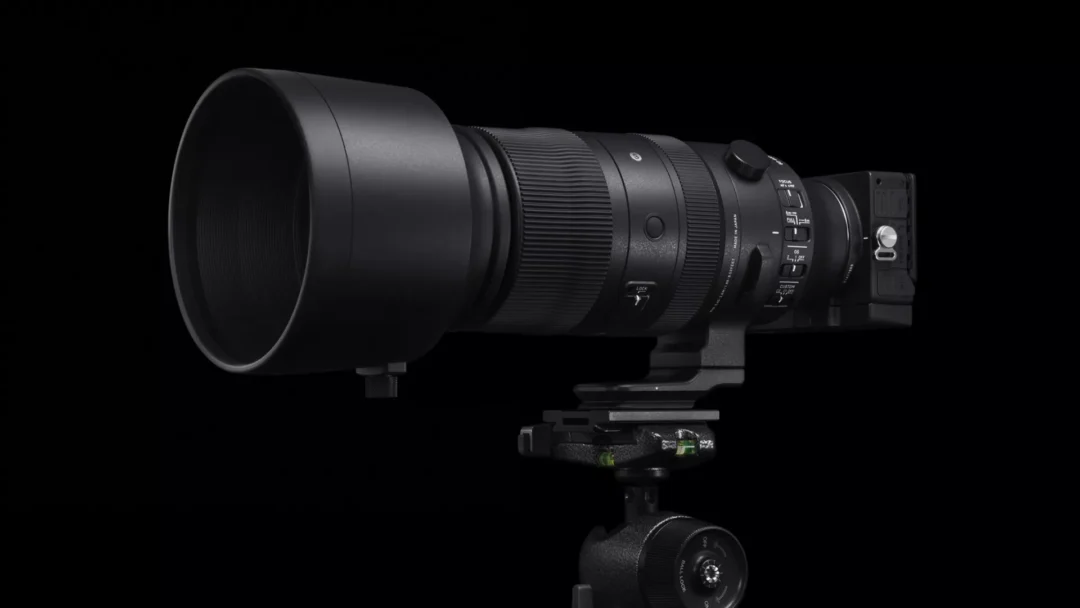 Canon RF camera users will be envious of Sony E and L mount users, as Sigma continues to release great lenses, but not for Canon RF. The Sigma 60-600mm is world's first for these E and L system camera mounts. It's the perfect lens for wildlife, landscapes, sports, and close-ups.
The Sigma 60-600 mm f/4.5-6.3 DG DN OS Sport is made for L mounts (Panasonic, Leica and Sigma mirrorless cameras) and Sony E cameras. With a zoom of 10x and the widest focal length of 60mm, you can use this lens for many types of photography. Especially landscape, wildlife and sports photographers will be happy with this lens.
The Super telephoto is made for the best mirrorless cameras and, according to Sigma itself, the lens should deliver perfect performance at any focal length.
Close up photography
The Sigma 60-600mm is a suitable lens for close-ups. From 200mm you can reach the maximum magnification of 1:2.4. This ensures that you can capture flowers and insects up close with the greatest detail.
Improved stabilization
Thanks to the improved Optical Stabilization (OS2) you can achieve up to 7 stops of stabilization at 60mm and up to 6 stops at 600mm. This ensures that you can still use long shutter speeds at full zoom or even shoot handheld. The stabilization can be set to OS1 and OS2, which checks whether you tilt or pan.
Weather resistant
The Sigma 60-600mm lens of 2,495 grams is made for outdoor photography and must, of course, withstand drops and bumps. All connections, from the mount to the rings, are finished with special coatings to keep out moisture, dust, and sand. The front lens element also has a special coating that repels water and grease and is less likely to scratch.
Zoom lock
The Zoom Lock on the lens does what it says; it locks the zoom. The focus mode button lets you quickly switch between auto and manual focus. The Focus Limiter button has three positions. You can go from Minimum focus distance, infinity and 6m to infinity.
Zoom in two ways
Although we are used to turning the zoom ring to zoom in and out, it is also possible to push the entire lens forward or back. Thanks to the Action Zoom it is possible to use both ways.
Price and availability
The Sigma 60-60mm f/4.5-6.3 DG DN OS Sport is already available for pre-order and will go on sale from February 17. At $1999, the price is slightly higher than the DSLR version of this lens, but is still affordable for what the lens can do. Pre-order the Sigma 60-600mm lens from Adorama.